Family Fun Posts:
Treasure Hunt
Blast from The Past
Reflecting with Photos
Idol Night Sing Along
Holiday Traditions
Indoor Camping
The Family Newsletter
Night Walking
Choosing Your Holiday Activities
Family Traditions
Tree Tradition
Board Games
Card Games
Lights Out Fun
Trolley Night Tour
Trick or Treat
Some interesting sites that have free stuff for kids:
Kiboomu -
http://www.kiboomu.com/
Music -
http://freekidsmusic.com/
Home School -
http://www.schoolexpress.com/
http://www.woojr.com/
Activities -
http://www.activityvillage.co.uk/
http://www.woojr.com/
Ideas & Links for Family Fun
Visit
Childhood 101
,
playing, learning,growing
.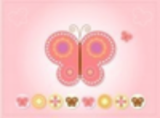 Wherever You Go, Whatever You Do...
Be together
Be who you are
Enjoy each other
Share your heart,
Your time & energy,
That's all it takes!
Even if you don't have the time or the money
to do lots of activities with your family, investing a little bit of time & energy on a regular basis (make a play date, weekly or monthly) is all it takes to have some fun and create lasting memories. Consider these inexpensive ways to have fun.
1. Play
card games
or build card houses.
2. Play
board games
(pick them up at yard sales).
3. Friday night pizza & movie at home (could be a tradition).
4. Go for nature walks (start young).
5. Cook-out & camping in the back yard.
6. Wrestle in the yard or living room.
7. Exercise together - walk, run, bike ride, swim, etc.
8. Do
art & crafts
with found objects.
9. Garden or grow potted plants together.
10. Read or make up stories together (the library is free).